If you ever experience a toothache, it's important that you have it checked out as soon as possible. You may have a cavity or mild gum disease, or you may have a root canal infection. Root canals can share symptoms with cavities, but require different and more specialized care. If you find yourself in need of
Hamilton root canal
care, then you can visit us here at City Smiles Dental to get the expert treatment that you deserve.
Getting oral pain checked out right away is essential. If the cause of the pain is an infection of any kind, whether it be a root canal or tooth decay, the longer the issue goes untreated the worse it can get. Plus, as decay and infections grow worse, they can also become more painful. Here at City Smiles Dental, we can provide you with the exact sort of care that you need and deserve. When it comes to offering the best dental care, there is no one like City Smiles Dental. Our goal is to provide the best possible care in a friendly and welcoming environment. We provide comprehensive dental care, plus speciality services like root canal procedures, for patients of all ages. We use state-of-the art technology such as low-radiation digital x-rays and our office is always looking to stay up to date with the latest techniques and treatments in order to serve our patients better. When performing root canal surgery, we make sure that our patients are administered anesthesia to make the experience all the more comfortable while we look to eliminate the cause of your infection. Usually, root canal therapy involves removing the diseased pulp, or center, of the tooth while keeping the remainder of the tooth intact. Dental caps or crowns may be added afterwards to restore the full shape and function of your tooth as well.
If you are suffering from acute oral pain, especially when eating hot or cold things, then call us here at City Smiles Dental to set up your
Hamilton root canal
treatment today. We accept most insurance plans and are open Monday through Saturday, with evening hours 4 days a week in order to serve you better. Find our offices in the Clappison's Power Centre where there is plenty of parking available.
By City Smiles Dental
January 22, 2019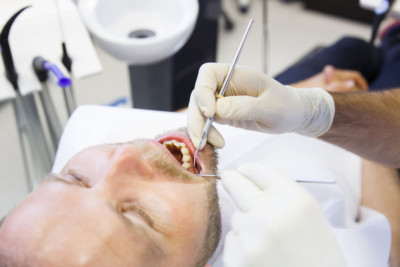 Blog Posts
Follow Us