If you have missing teeth and you are thinking about which type of tooth replacement method is best, you should come to our dental practice, City Smiles Dental. At our dental practice our dentist can meet with you to discuss which type of tooth replacement method will work best for you; many of our patients enjoy getting Watertown dental implants.
Dental implants are a great way to have missing teeth replaced because they look, feel, and function just like permanent teeth. For this reason many of our patients want to get Watertown dental implants when they have lost one or more teeth. When a patient comes to our dental practice wanting to get dental implants, our dentist will first need to assess their individual situation to see if they are a good candidate for dental implants. In order to get dental implants it is important that your jawbone is thick enough and healthy enough to withstand the oral surgery and so that the dental implant root will be able to firmly fuse to the jawbone. Once it is determined that you are a good candidate for the procedure, our dentist will surgically insert a titanium dental implant root into your jawbone for each tooth that is going to be replaced. There will then be a healing period that will take place over the following few months. Once all healing has completed and the dental implant root is securely in place in the jawbone, our dentist will provide you with a porcelain crown which will be permanently attached to the top of the dental implant root. At this point, your new dental implant will be complete and you will be able to once again eat, smile, and speak with total confidence.
For an appointment to see our dentist regarding getting Watertown dental implants, contact us today.
By City Smiles Dental
March 29, 2019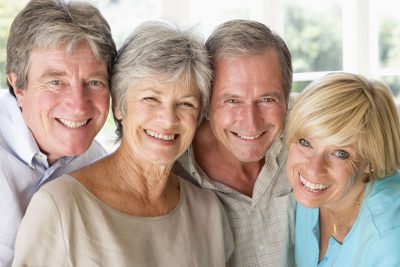 Blog Posts
Follow Us